What We Do
Active Body Physiotherapy and Rehabilitation is conveniently located in the heart of the Hills District, and has been providing an exceptional multi-faceted approach to treatment and care of patients since 1993. We employ highly qualified professionals that cover a wide variety of physiotherapy, rehabilitation and health disciplines.

We offer expert care in: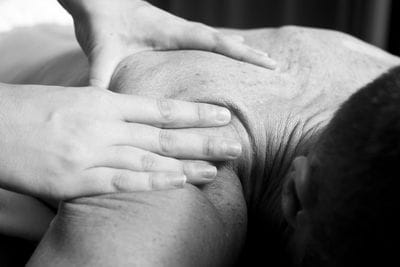 Comprehensive assessment and diagnosis of injury
Thorough "Hands-On" treatment
Exercise prescription for home maintenance
Injury education
Individualised and structured exercise programs
Supervised return from injury to full function
Customised rehabilitation approach
Programs developed for athletes or individuals wanting to improve strength, power, speed, cardiovascular endurance, flexibility, for increased sports performance
For the elite athlete or recreational athlete looking for gains in their performance
Structured and individualised programming to get the best out of each individual


Click here to learn more about the other services we provide.

Exercise Physiology
Mention the code "Fit 101" for $5 off your initial exercise physiology consultation when you book online



New Patient online booking
Mention the code "Newbie" when booking an appointment online for $5 off your initial physiotherapy consultation